Shift managers play a vital role in a restaurant's operation, as they oversee the work of front-line team members and ensure that the restaurant runs smoothly. Some key characteristics of a great shift manager are strong leadership skills, good communication, the ability to problem solve, time management, and great in a customer-facing role.
The proper training of shift leaders and managers is essential for ensuring the smooth and efficient operation of each of your locations. Shift leaders and managers can be given a wide variety of additional assignments in addition to just ensuring that the shift runs smoothly. This can include anything from scheduling employees, managing disputes between team members or with customers, and ensuring inventory management is done correctly.  

New Shift Leaders vs. Promoted Team Members
Most of the time, your shift leaders and managers will have already been working for a time in your restaurants, and are already familiar with the way their locations operate. However, there may be times when you will need to hire from elsewhere for these positions, which will definitely make training a little more complicated, and will take a bit more time.
If you're promoting a current employee to become a shift leader or manager, you can skip a lot of the fundamentals of employee onboarding and training, and can move on to the unique responsibilities that will be added to them. However, if you need to hire someone new to fill this role, here are a few things that you may want to implement into your restaurant training program:
Get to know the team
First and foremost, the shift leader will be working with a team of people, and they should know who they are working with. While it will take some time for them to really get to know each other, and the strengths and weaknesses of each employee, initial introductions and some solid time spent together will be an important first step in integrating the new shift leader.
Learn the workflow of a shift
Ideally, you've hired someone who already has some solid experience working shifts in a quick-service or fast casual restaurant, and will generally know what that is like. However, your establishment is bound to have a lot of differences in the details. If possible, it would be best to have your new shift manager observe and help with at least a handful of shifts to get the hang of the workflow and nuances of your restaurant.
Reverse Training
Having your front-line crew members and cooks provide some reverse training for the new shift manager is a great way to both instruct the new manager, as well as build the confidence of the team members. It also helps the new manager get to know the team members better, fostering camaraderie and teamwork.
Restaurant Technology
Your new shift leader or manager will need to know the ins and outs of the technology you're using to manage your day-to-day shift work. This will generally include your point-of-sale system, your employee scheduling system, and sometimes your inventory management system if they'll be helping to manage your supply levels.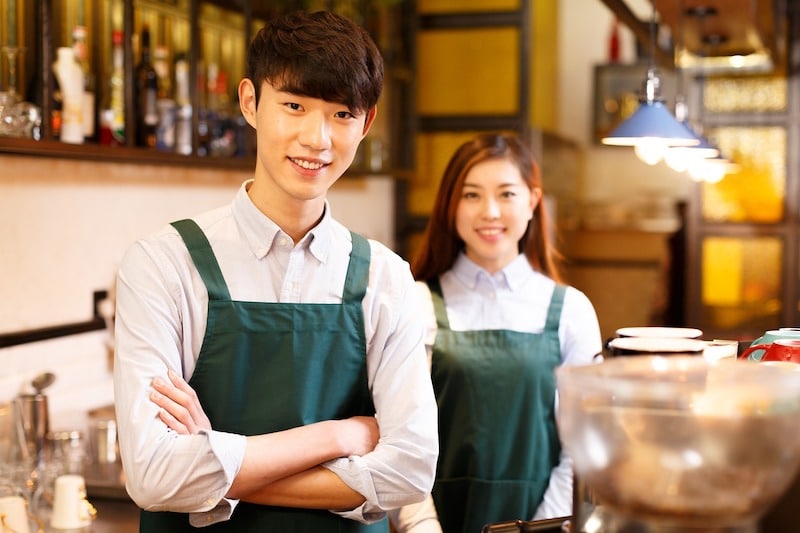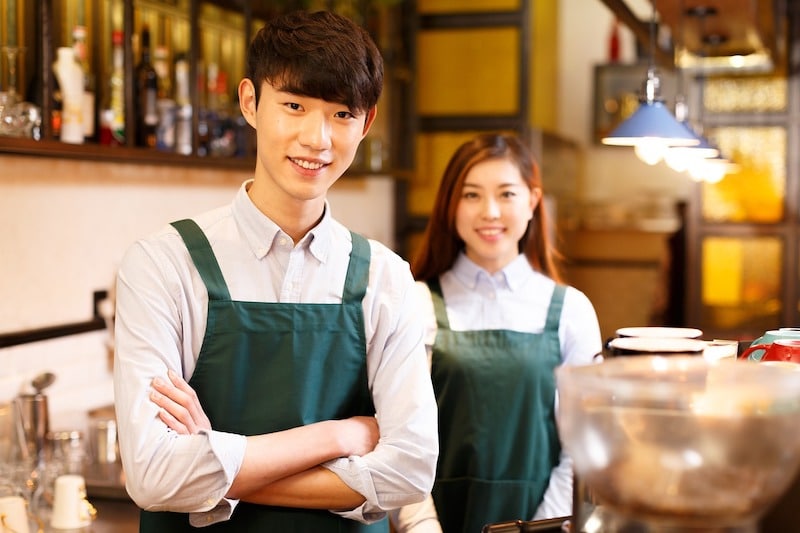 Common Training for All New Shift Leaders and Managers
Whether you're hiring someone new or promoting a current employee, there are always new things to train on in order to help them to be as efficient at managing shifts as possible. The biggest change is moving from an employee that completes tasks to a manager that works with and oversees people. A great shift leader doesn't just know the ins and outs of how the job is done, but is also great with the customers, supportive of their team members, and sufficiently organized to manage their added responsibilities.
Here are some of the topics you should focus on when training a new shift leader or manager:
Customer service: Shift managers should be trained to provide excellent customer service, including handling customer complaints and issues professionally and effectively. They should also be familiar with the menu and able to make recommendations and answer customer questions, particularly when it comes to allergens, and what might fit into certain common diets. This training may also include a focus on soft skills that might need to be improved upon.
Team management: Shift managers should be trained to lead and manage their front-line team effectively. This may include setting clear expectations, giving feedback, and handling conflicts or issues that may arise. Shift managers should also be trained to delegate tasks and ensure that the team works efficiently and effectively.
Training: Shift leaders and managers may also be required to shoulder the load when training their teams. Restaurant training is a skill in itself, so applying some training on how to actually train, including different training methods will be beneficial for your entire team.
Shift scheduling: Your shift managers may also be tasked with building and communicating shift schedules to their employees. They should know how to put the schedule together, what requirements there are in terms of employee work hours, how to handle scheduling conflicts and employee time off, and what they should notify the HR department about.
Opening and closing: Your shift managers will likely help in the responsibility of opening and closing the restaurant. This may include everything from ensuring the cleanliness of the restaurant, final inventory counts at the end of the shift, final cash counts in the till and management of accounting, ensuring equipment is properly maintained and prepared for the upcoming shift, and more. Usually, this is done with the help of other team members, but the shift manager holds the keys to the job, so to speak.
Inventory management: Shift managers should be trained to manage food and supply inventory, including ordering and restocking supplies as needed. They should also be trained to track inventory and ensure that the restaurant is well-stocked.
Food safety: Shift managers should be trained in food safety protocols, including proper hand washing, food handling, and temperature control. While this is true of all employees that handle food, ongoing food safety training should always be a core part of ongoing training. More importantly, they should be aware of what to watch out for in ensuring that the employees under them also adhere to local food safety regulations and guidelines.
By covering these key areas, managers can ensure that their shift managers are prepared to handle the demands of their roles and contribute to the success of the restaurant. The shift manager may also be given additional tasks as a way to support and assist the store or general manager. You should always keep in mind just how much is on a shift manager's plate, and be careful not to ask too much or you run the risk of employee burnout and subsequent turnover in the position.
Front-line Shift Managers vs. Kitchen Managers
Depending on the workflow of your restaurant, you may have one shift manager that oversees the entirety of the shift's operations, including the kitchen staff and the front-line crew members, or you may have two different shift managers to separate the responsibilities.
This decision is often made based on the sheer volume of responsibilities that a shift manager is expected to meet in each of your locations. If you find that there is difficulty in managing everything, you may choose to split the responsibilities between the customer-facing shift manager, and the kitchen manager.
Regardless of your structure and setup, each of these responsibilities must be met, and it's worth sitting down to ensure that the division of responsibilities works well for both positions. Your training program will then reflect that decision, and each manager type will receive that appropriate training.
Even so, it's helpful for each manager type to have at least some training in the responsibilities of the other, so that in a pinch they would be able to fill in where needed to complete a shift. In addition, cross-training to know the responsibilities between the two will help each become more prepared to manage the restaurant as a whole if you find yourself in a position to need a new store manager.
Manage Shift Manager Training with Restaurant HR Software
When working within a restaurant enterprise with many locations, you can save yourself a lot of time and effort during restaurant employee training by utilizing restaurant HR software. This software can be incredibly useful for keeping updated versions of your manuals, videos, and other resources in a place that can be accessed and referenced from anywhere and at any time.
Not only that, but restaurant HR software can also help you create onboarding and training documents and checklists that will ensure that each employee is up-to-date on their training, and that no important topics are missed. This can be especially useful when you are managing the training of new employees across a large number of locations, saving your HR department a lot of time and energy in tracking the progress of each new employee.