Our Solutions and Software
Explore our all-in-one solution that improves efficiency and profitability.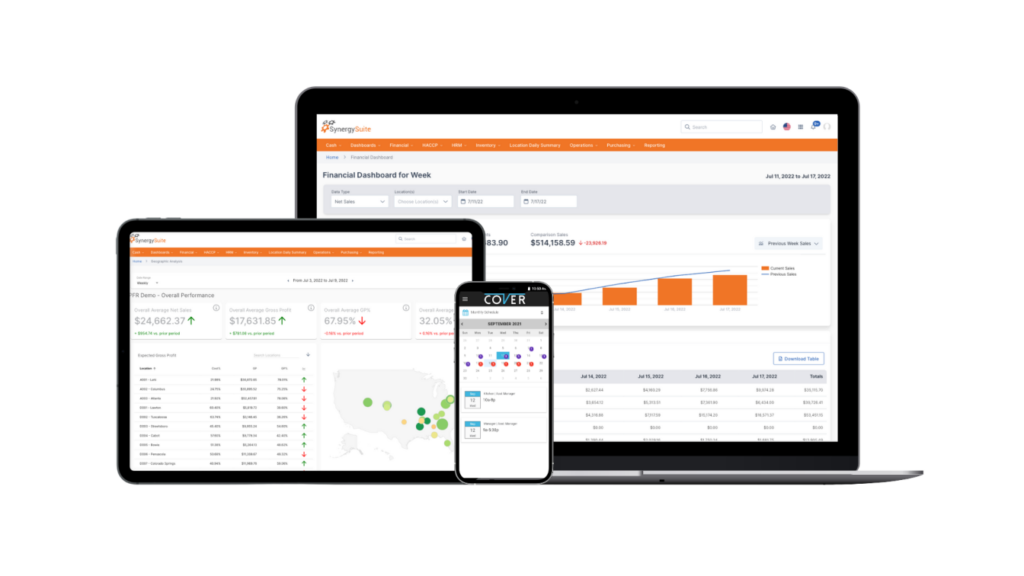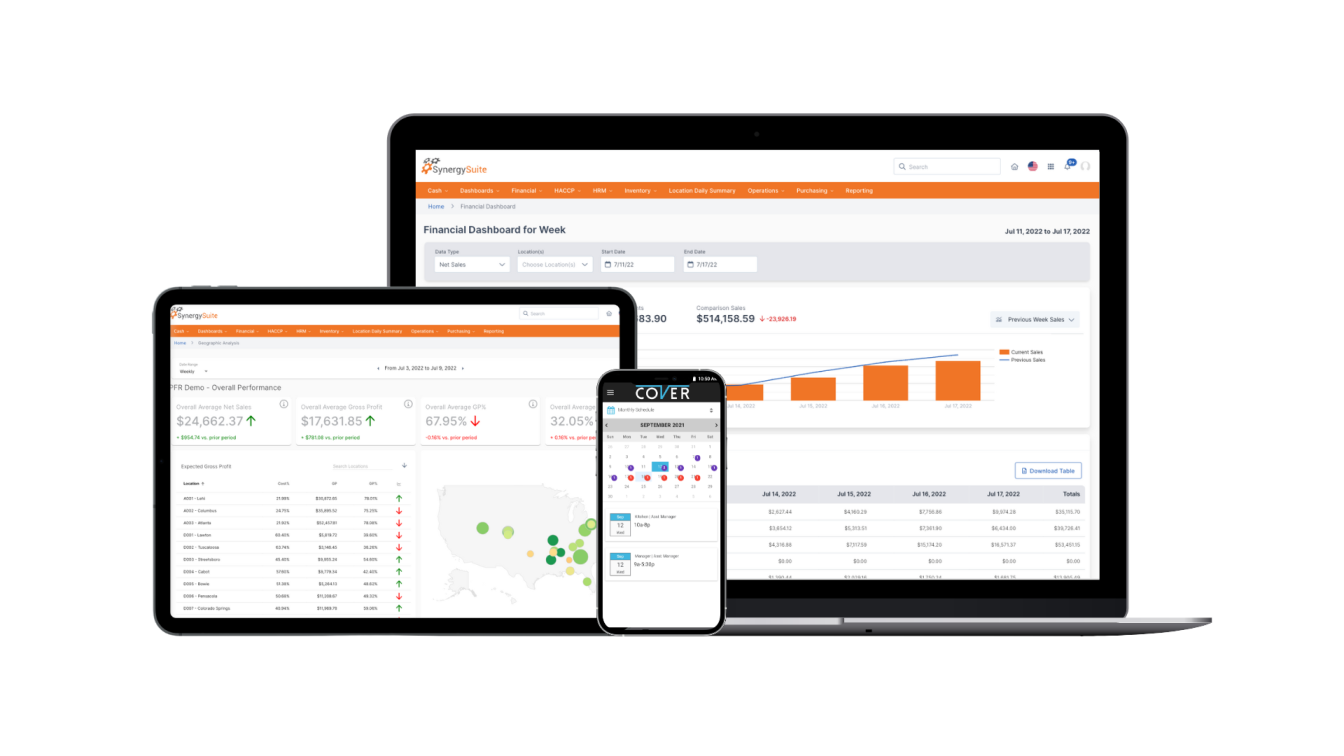 Restaurant Management Software That Works The Way You Do
Success or failure is made in the back office. Get the modern enterprise management system that helps you navigate the tight margins, revolving workforce, and changing regulations of the restaurant industry. All of this in one cohesive platform.
How Do We Drive Your Business?
Experience How We Can Help You Grow
Schedule a demo of our restaurant management system today to discover which features and modules will work best for your business.
"I've had managers say, 'I have everything I need in the palm of my hand.' And by saving managers time, we get better data, so win-win."
"In this business, pennies make dollars... And we want franchisees to have an asset that makes them money. SynergySuite gives us that opportunity to look at food costs and labor costs in real time and see what's going on at the unit level, and allow us to forecast out and understand what's going on in the business."
"Using SynergySuite, I have seen as much as 2-2.5% decrease across the board in food waste."
"My bible is the Daily Cash Report. This report allows me to quickly get a pulse on where the café is as far as overall sales, sales by items, categories, top sellers, and day part. This really helps us to keep on top of ordering and inventory."
"We religiously do inventory across our organization and we review our variances on a weekly basis, and put action plans against any opportunities. This past year, we ran a food and paper cost of 26.5% across our organization, which was a record year for us."
"SynergySuite gives us a good baseline to assess ROI — where we are, where we're going. We can now get into a customer data platform, a loyalty platform, and really understand what our biggest sellers are. We can do competitive analysis among franchisees, and segment by regions."
"I've been a restaurant operator for a long time and one of the biggest challenges is finding a back-office solution that is as robust and easy to use as SynergySuite. It gives you all the right answers to your questions to run a successful operation. As an owner, it also shows correct indicators and what direction the restaurant is going."
"The SynergySuite team listens... as opposed to a company that says, 'That's just the way it is.' I like the dynamic approach to making changes. Once we got the system, we immediately started training on how to fully use the inventory portion as well as the labor scheduling and we continue to use that today. In those [more recently acquired] restaurants, we've improved food costs from when we purchased them by over 2%."
"We have more capability of looking into the details on this system than we did with our previous system. Your ability to look at things on a daily basis is much more intense. Whether it's food costs, labor, end of day, cash reconciliation, all those daily reports and weekly reports, you're able to deep dive quicker and, as long as you set up the reports and follow up on them, we're able to react much quicker."