Cash Monitoring and Reconciliation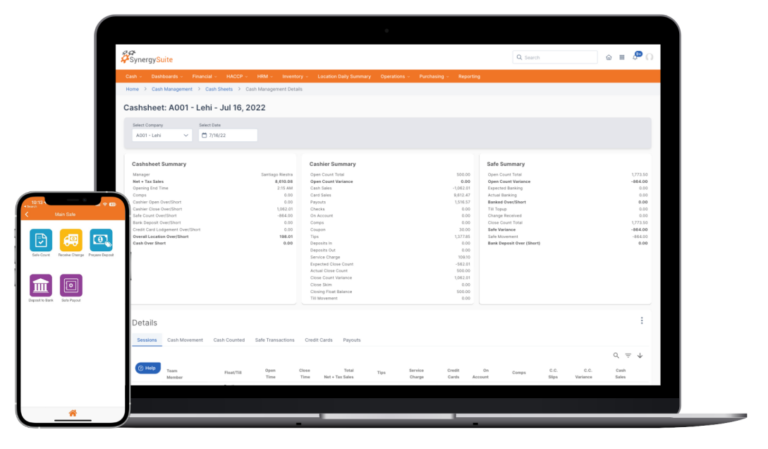 Track the flow of cash from customer to register to safe to the bank.
Record float amounts at the start and end of each shift using a mobile phone or tablet.
Automatically reconcile cash amounts in each register at the end of the night and require digital sign off from a manager.
Monitor Counting Frequency
Monitor how frequent each location is performing proper safe counts and float counts.