General and store managers are the captains that keep each of your locations afloat, and sailing in the right direction. A great general manager can make all the difference in the success of your restaurant business, and a poor general manager can hold your entire team back, no matter how good your crew is. As a result, it's in your best interest to ensure that you have the proper training program for your store and general managers.
Note that if you have an assistant general manager role in your restaurants, many of the restaurant training topics here will apply to their training as well.
The biggest challenge of finding the right general manager for your store is that there's a lot more to this job than just knowing how the restaurant operates. General and store managers oversee all aspects of the business, including managing budgets, hiring and training staff, setting goals and policies, and ensuring that the restaurant operates efficiently and effectively. The role of store manager goes beyond the day-to-day operation of the restaurant, and can extend to a wide range of other business functions, like accounting, human resources, marketing, supply chain management, and more. 

Should You Hire a Store Manager, or Promote from Within?
Filling the role of a general or store manager is not an easy task. One big question to ask when you're starting to look for the right candidate is whether it would be better for you to hire someone new, or promote someone who is already working for your restaurant business. Here are some questions to consider in order to make that decision.
What are the roles and responsibilities of your shift managers?
If your restaurant locations are successful, you can guarantee that you have shift managers who are doing a great job, and that shouldn't be overlooked. However, how much of what the shift manager is doing translates well to being the manager of the store as a whole?
In some cases, the shift managers are really only responsible for the coordination of the day-to-day workflow of the teams under them. Sure, this is of vital importance to the operation of the restaurant, but how much of the more administrative items are taken care of by these roles?
In other cases, though, the shift managers may operate more as assistants to the general manager, and handle a large portion of the additional tasks that are required to make the business run smoothly. They handle relationships with suppliers, inventory management, and may even help with HR tasks like scheduling and payroll.
And in other cases, you may actually have another role that's specifically for an Assistant Store Manager, which encompasses a lot of what the general manager would be expected to manage.
If you look at your team and you realize that nobody is really taking on much of what the general manager would be expected to do, it might be time to consider whether the general manager is taking on too much responsibility on their own. An assistant, or increased responsibilities for a team of shift managers would be a welcome relief, and would also assist in the training of future store managers.
How does your team feel about their managers?
In some cases, the leadership qualities of your shift managers can be a real advantage. If your team really loves working with and for their managers, that can make up a lot of ground as you get them up to speed as a general manager. If there is a truly beloved manager working at one of your locations, it might be worth giving them that promotion, even if they don't yet have as much experience in running the store as a whole.
One of the major challenges of hiring a new general manager from elsewhere is the time it takes for them to get to know their teams, and develop relationships with those who will be working under them. The amount of time a new general manager can spend with their employees is limited by all the responsibilities they are expected to manage, and it can be difficult to get them fully integrated and up to speed with the team. So, if you currently have a manager that has a great rapport with the rest of the employees, it's worth considering whether a promotion is the right move.
Does anyone want the promotion?
You might think that it would be a no-brainer for someone on your team to want to be promoted to store manager, but in reality the job comes with a lot of extra effort and responsibilities. Before assuming that your shift managers might want the promotion, it's definitely worth asking.
Are they prepared to change their day-to-day responsibilities? How do they feel about potentially spending a lot less time with the people they rub shoulders with every day? Do they have the desire and motivation to learn all the new skills and organization required to do a great job?
See what options you have
Reviewing your current team may not be enough to make the decision about whether to promote a team member or hire elsewhere, as you never know what candidates may appear out of the woodwork. It never hurts to scope out what possibilities there are, collect a few applications, and see who shows up.
Post your new general manager position on job boards and listing sites, while also sharing the job listing with your internal employees. When you have a pretty good list of potential candidates, you are then able to weigh the pros and cons of hiring internally or externally. While you may be heavily favoring a promotion, you never know whether the perfect candidate might appear to fill the role and really help your location to succeed.
And, with the success of choosing the right general manager, you may be opening up new locations or franchises before too long, and there will be another opportunity to make a different hiring decision to manage that new location.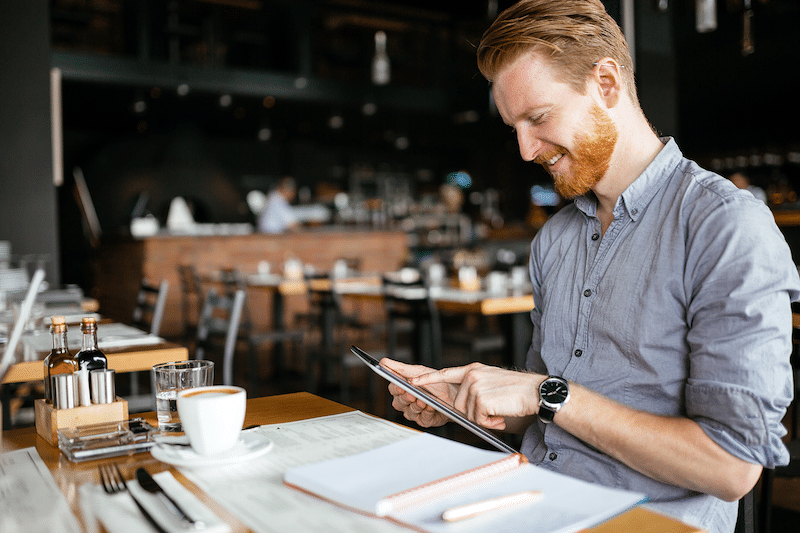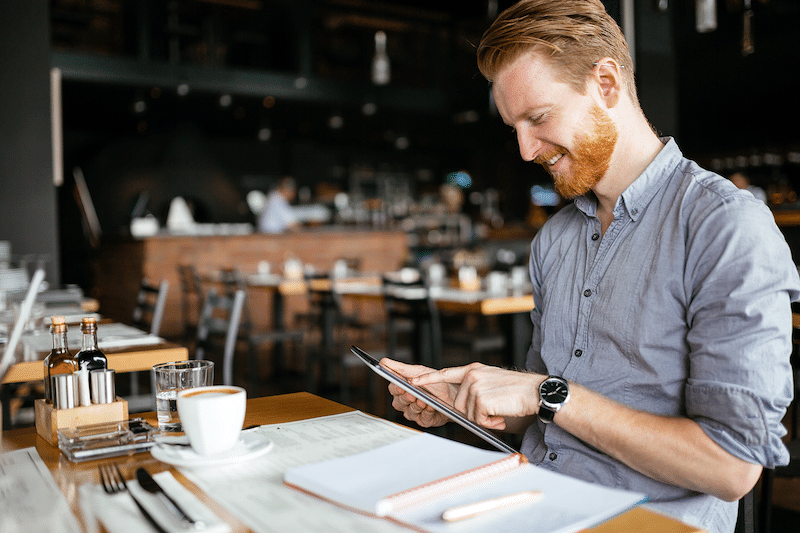 Training Your New General Manager
The training required for a general manager may vary depending on your restaurant's size, complexity, and the role's specific requirements. However, there are some common areas of focus for the training and development of a general manager.
Leadership and team management: As always, your general managers should understand that first and foremost the business is composed of people who are working together to reach success. General managers should have training in effective leadership and team management techniques, including how to set goals, delegate tasks, provide feedback, and motivate and develop team members. They should learn how to listen to their employees, and resolve conflicts and concerns.
Customer service: While the general manager will mostly be working alongside the people in their teams, their suppliers, and their partners, they can't forget about the guests. A general manager should know how to provide excellent customer service, including handling complaints and resolving issues professionally and courteously. A general manager's care about the customer experience will be felt and followed by their team, and is a major component of the success of their location. You may want to include some focused soft skills training to help improve customer service skills.
Restaurant operations: The primary responsibility of the general manager is to ensure that their restaurant is operating as efficiently as possible. Restaurant operations cover a huge variety of moving parts, and the store manager must understand how all these parts work together.
Business management: Managing an entire restaurant location requires more than just operations management. General managers should receive training in all the aspects of managing the business as a whole, including the administrative and financial aspects that work more behind the scenes.
Corporate vs. Franchise responsibilities – Most quick-service and fast casual restaurant chains have an overarching corporate office that may help with various items. One thing that should be made crystal clear is how the division of responsibilities should work between the corporate office and the general manager. The general manager should have a firm understanding of what's expected of them, and what they should rely on the corporate team for support with.
Budgeting and Financial Management – The general manager should know the ins and outs of their location's financial situation, and how to operate within a budget. They should be able to understand and manage balance sheets and profit and loss statements, and be able to report properly to the corporate offices.
Human Resources – Part of the human resources responsibilities are wrapped up in the restaurant operations side of things, but other aspects of human resources need to be addressed. Managing employee files, payroll and taxes, and implementation of corporation-wide training procedures should all be properly managed by the general manager. Many human resources tasks may be managed by a corporate HR department, so the general manager will need to become familiar with the HR team and learn how to coordinate with them.
Restaurant Metrics and Analytics – The general manager will be asked to make important business decisions. The best decisions are rooted in concrete and accurate data. A general manager should be trained on what metrics and analytics are important to the success of a restaurant, and how to collect and use that information to make sound decisions for the success and future success of the restaurant.
Even for general managers, proper and consistent training is a vital part of what will help them be successful. Training is as essential, if not more so, for the store manager as it is for a brand new front-line crew member. With proper training of the general manager, all team members win, and the investment will often lead to better location success. With the support of a solid restaurant training program, general managers can feel prepared to effectively lead and manage their teams, provide excellent customer service, and ensure the financial success of the restaurant.
Streamline General Manager Training with Restaurant HR Software
When working within a restaurant enterprise with many locations, you can save yourself a lot of time and effort during restaurant employee training by utilizing restaurant HR software. This software can be incredibly useful for keeping updated versions of your manuals, videos, and other resources in a place that can be accessed and referenced from anywhere and at any time.
Not only that, but restaurant HR software can also help you create onboarding and training documents and checklists that will ensure that each employee is up-to-date on their training, and that no important topics are missed. This can be especially useful when you are managing the training of new employees across a large number of locations, saving your HR department a lot of time and energy in tracking the progress of each new employee.