During an era that's recently experienced a newly directed focus on employee development, mental and physical wellbeing, comfort, and overall level of satisfaction, the need for a dedicated human resources department becomes all the more apparent. This change of approach to the employee/employer relationship caused many organizations to dedicate more effort toward a more efficient HR strategy that sends a clear message of compassion regarding employee wellbeing.
One industry that has seen increased challenges in this area, particularly with the effects of the COVID-19 pandemic, is the hospitality industry – more specifically, the restaurant and food service sectors. This guide highlights the ins and outs of human resources in the restaurant industry and how to implement and optimize a restaurant HR department within your organization.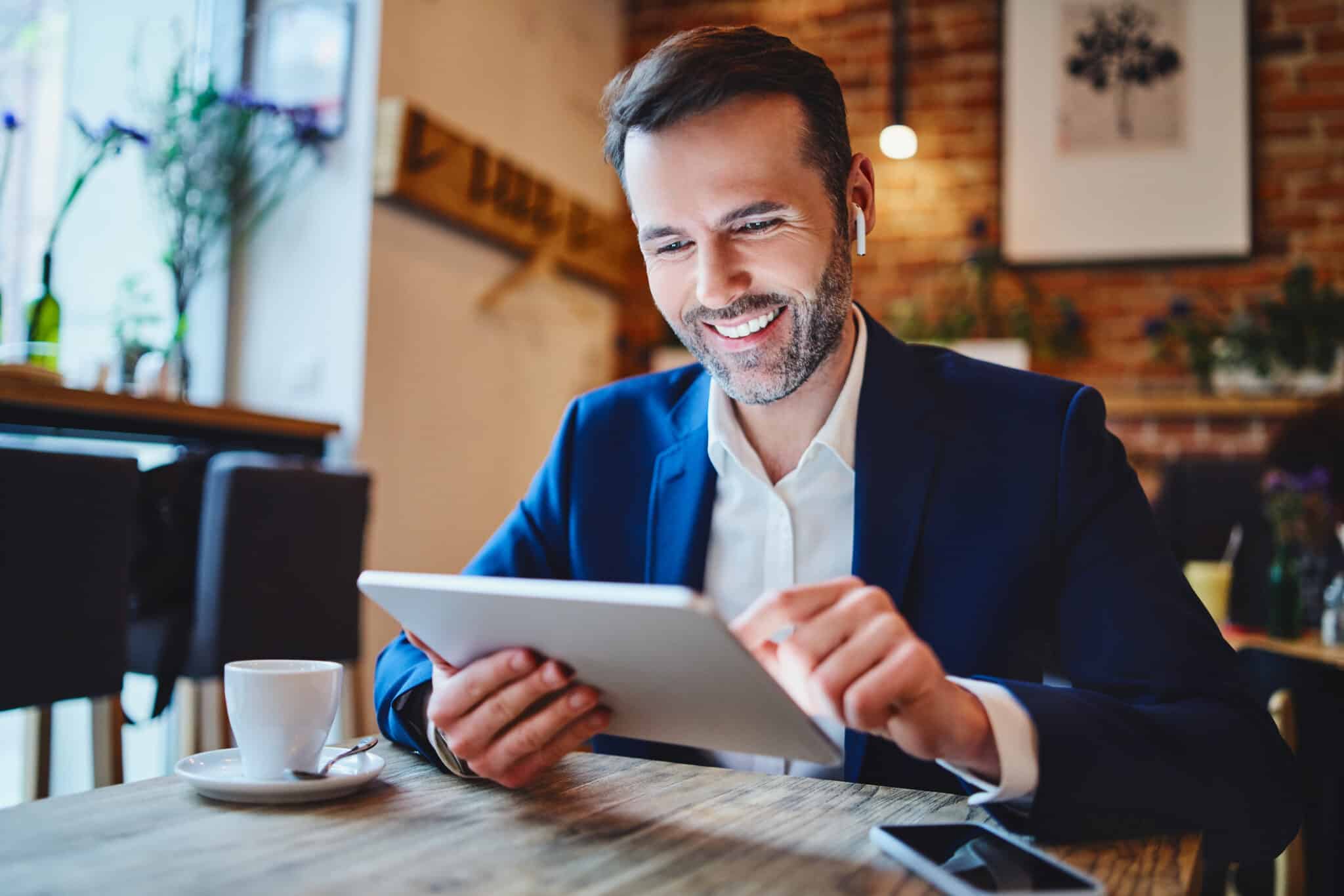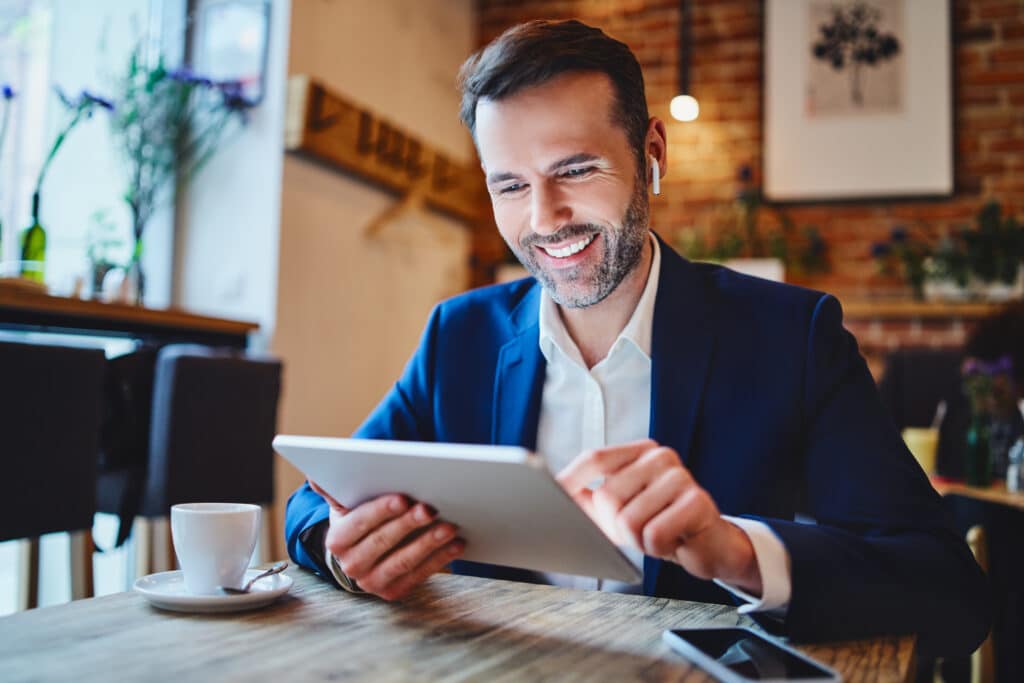 What Is Restaurant HR?
On the employee side, restaurant human resources deal with various responsibilities for employee wellbeing, satisfaction, progression, and conduct. The primary function of a human resources department within any restaurant organization is to assist management or corporate in handling performance management, recruiting, and regulatory compliance.
HR's responsibilities begin from when a prospective employee turns in an application to the last day the company employs the applicant. The knowledge HR has on compliance and employee management helps the restaurant.
The Benefits of a Great Restaurant HR Department
An efficient human resources department has a significant amount of positive influence over the restaurant in which they operate. These benefits include:
Safety
Passing knowledge on to the kitchen and wait staff regarding compliance is one of the most important jobs of the human resources team. This goes a long way in helping to avoid potential liability issues derived from employee injury and, most importantly, ensures the safety of your staff.
Training
Your restaurant should have a uniform method of training the kitchen and wait staff. Human resources can help implement training standards, including compiling manuals and other literature regarding your workflow.
Learn More: The Best Restaurant Training Techniques For Your Restaurant
Morale
Employee morale is one of the essential elements of any organization – especially a business dealing with customers face-to-face and maintaining a positive attitude to keep customers in good spirits. If your employee morale is high, this directly transfers to the customers, allowing them to have a more pleasant experience. Research has repeatedly proven that happy employees are more engaged and focused on performance.
Culture
Your corporate or company culture plays a massive role in the progression and growth of your business. This is especially important if you're growing a brand with plans of growing or franchising. Developing a healthy corporate culture with benchmarks regarding behavior, conduct, and other elements makes it easier to maintain a specific direction regarding the atmosphere or face of your brand. Human resources will help paint a clearer picture of your organization's culture, ensuring management and employees drive the right message.
The Consequences of Poor Restaurant HR
Poor restaurant hr can have devastating consequences for any organization that doesn't focus enough on this department. It's essential to be aware of the following:
Employee Turnover
Failure to leverage the power of human resources can drastically affect your employee turnover rate. This can result from poor morale, inability to convey the right message via corporate culture, or other detrimental situations.
Learn more: Restaurant Turnover Rates: How to Keep and Develop Quality Employees
Poor Hiring and Training
When your company doesn't have a uniform training and hiring process, this makes hiring rates suffer. Poor corporate culture also plays a significant role in the hiring and training process – if you're not sending the right message to new employees, they'll likely seek employment elsewhere.
Low Customer Satisfaction
Low customer satisfaction is a potential death sentence for any restaurant. Without a human resources department to help implement policy and regulatory compliance, customer satisfaction normally suffers directly.
Compliance and Legal Risk
Regulatory compliance is designed to keep customers and employees safe through rules that apply to the entire industry. To monitor employee reactions, adherence to these regulations must constantly be monitored through training sessions, frequent reminders, and random tests or real-life scenarios.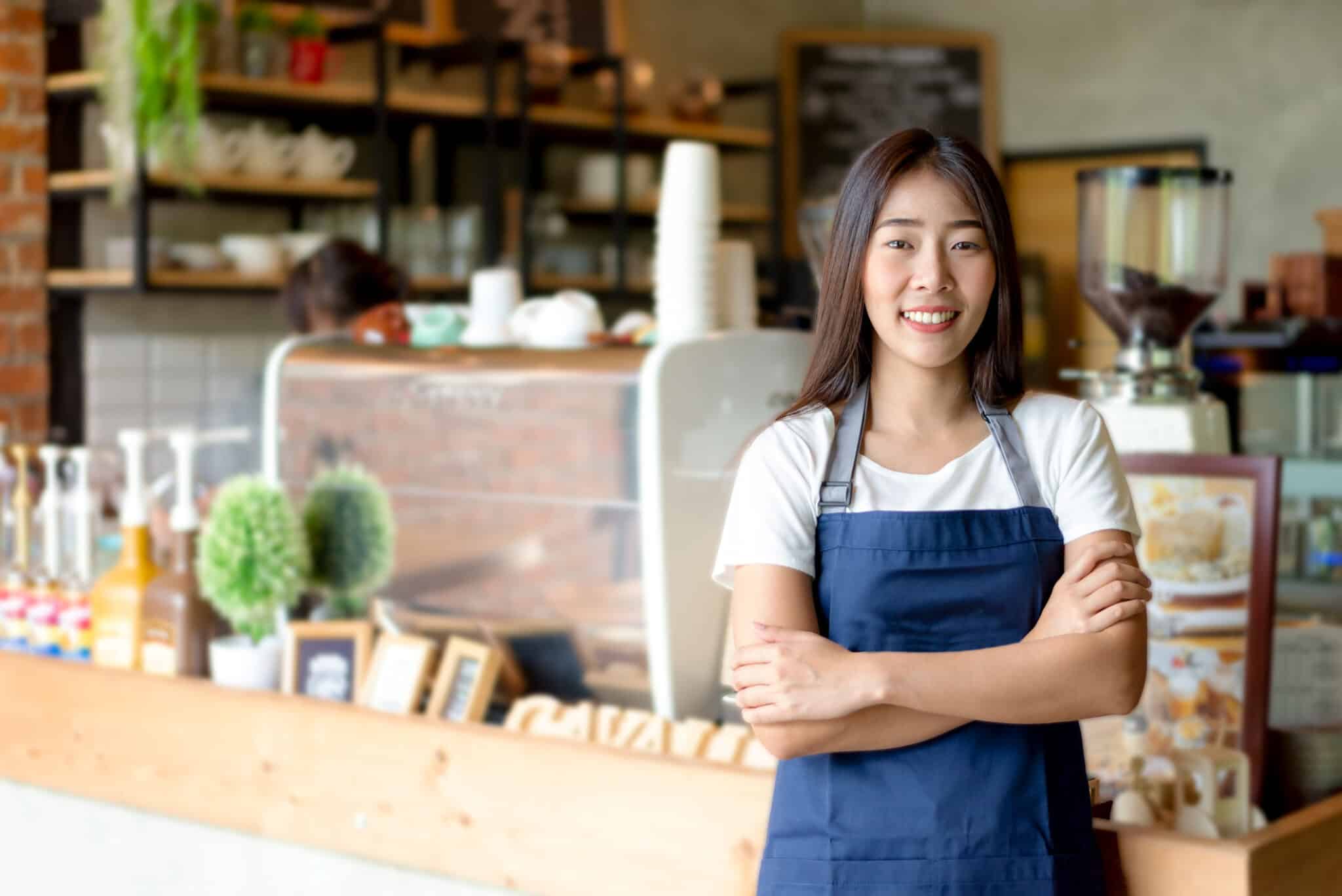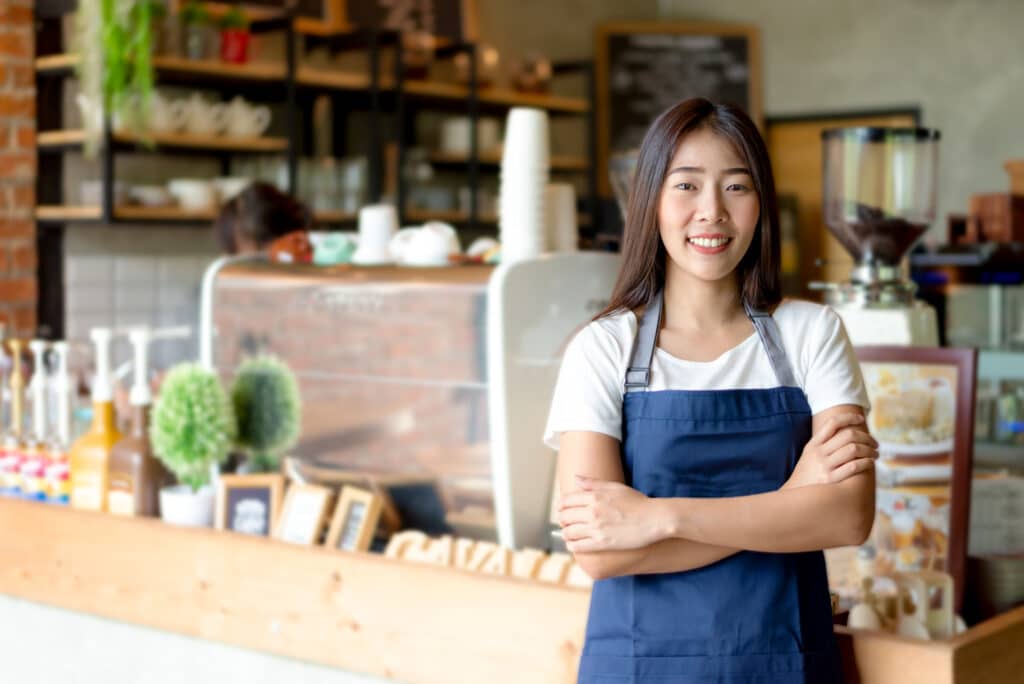 The Role and Responsibilities of HR In a Restaurant
Your human resources department has various duties and roles across your organization. However, several pertinent responsibilities exist to keep your restaurant optimized and running smoothly.
Processing Payroll and Administering Benefits
Human resources are generally in charge of payroll. This includes tracking hours and salaries, factoring and splitting tips, and processing paychecks or direct deposits. This department also handles insurance benefits and works directly with investment firms for 401k and other retirement benefits.
Learn More: How to Organize and Run a Restaurant's Payroll
Ensuring Local, State, and Federal Regulation Compliance
Employees within human resources must stay on top of how well employees adhere to local, state, and federal compliance. This information helps avoid potential fines and other negative scenarios during compliance visits or inspections. This also allows restaurants to obtain the proper permitting, avoid health code violations, and adhere to the regulations of OSHA.
Learn More: Restaurant Health Code Violations And How to Avoid Them
Creating and Communicating Restaurant HR Policies
The human resources department is responsible for crafting and finding ways to distribute HR policies. Specific areas of focus include:
Attendance and scheduling are usually HR's responsibility. They will devise a system and groups of rules regarding attendance policies, infractions, and other issues relating to scheduling.

Conduct policy is another important topic for human resources. HR should be expected to craft a set of guidelines regarding conduct, in addition to devising consequences or a system keeping track of transgressions.

Dress and grooming codes are essential, especially in the restaurant business. Customers eating out want to feel in a clean environment around others who dress presentably. HR must communicate what employees expect regarding expected dress attire and enforce these rules.

Social media policy has been another critical topic regarding human resources over the last few years. Since social media has blossomed into a powerful advertising platform and a primary method of how companies – especially restaurants – make themselves visible, it's essential to outline the rules for employee behavior regarding social media. Things must be clear regarding what employees are and aren't allowed to post about the company.

Health and safety policies are one of the main focus areas for human resources. HR must communicate what is expected of them regarding safety and health rules. This includes best practices in the kitchen and on the floor for cooks and the wait staff. Topics in this category include food preparation and proper temperatures, safety and wet floor signs posted for customers, and general safe food handling.

Benefits are the responsibility of human resources. Typically, this department's job is to compile benefit options and prepare them for employees. Employees will receive this information and have the option of selecting their preferred benefit options. Any questions regarding benefit selection are always directed to HR to assist appropriately in the event of inquiries.
Interview and Hiring Policies
Interviewing and hiring policies are up to management to formulate and pass on to human resources. This includes questions during the interview process, onboarding new employees, and ensuring new hires are brought on properly.
All pertinent information needed for new hires to comfortably and efficiently settle into their new roles will primarily come from HR. In the case of restaurant HR departments, this could include creating login and password information for POS systems, distributing employee handbooks, and obtaining insurance/benefit information and direct deposit accounts.
Learn More: How to Overcome an Understaffed Restaurant
Managing Employee Schedules Across Locations
HR will handle scheduling for all locations if a restaurant has multiple locations. This becomes especially important with franchise restaurants that might have employees who work in more than one location on different days.
Building a Strong Restaurant Culture
Building a solid restaurant culture includes informing employees about their expected conduct and other strict company policies. This information might be contained in the handbook to a certain degree but is usually discussed in further detail during team meetings and new employee onboarding.
Leadership and Employee Training
Although managers and official trainers usually conduct hands-on training, HR almost always creates guidelines for exercise that corporate trainers follow. This is important for maintaining a uniform set of practice standards during training. In restaurant training, HR might decide on portions used by the kitchen staff or methods for the wait staff to greet customers.
Learn More: Restaurant Management Training: What You Need to Know
Resolving Employee Conflicts
In any business, employee conflicts are unavoidable. When these things happen, human resources must step in the middle to intervene during these situations. It will be up to HR to decide who receives the punishment and what that punishment might be.
Food Service Certifications
Certificates like ServSafe and other health-related classes usually are made available through human resources. Typically, employees sign up for these classes, and HR decides to enroll each employee. They might also provide lodging or travel accommodations to and from these classes if needed.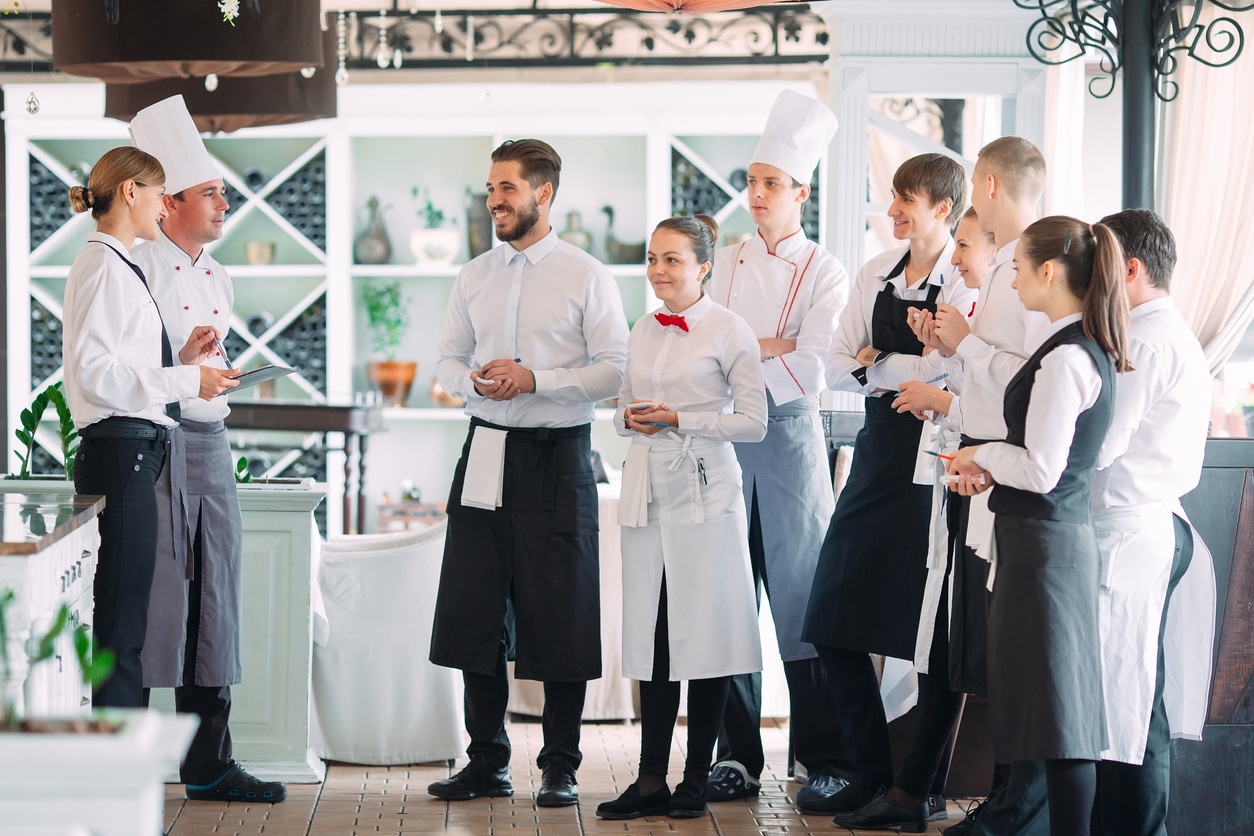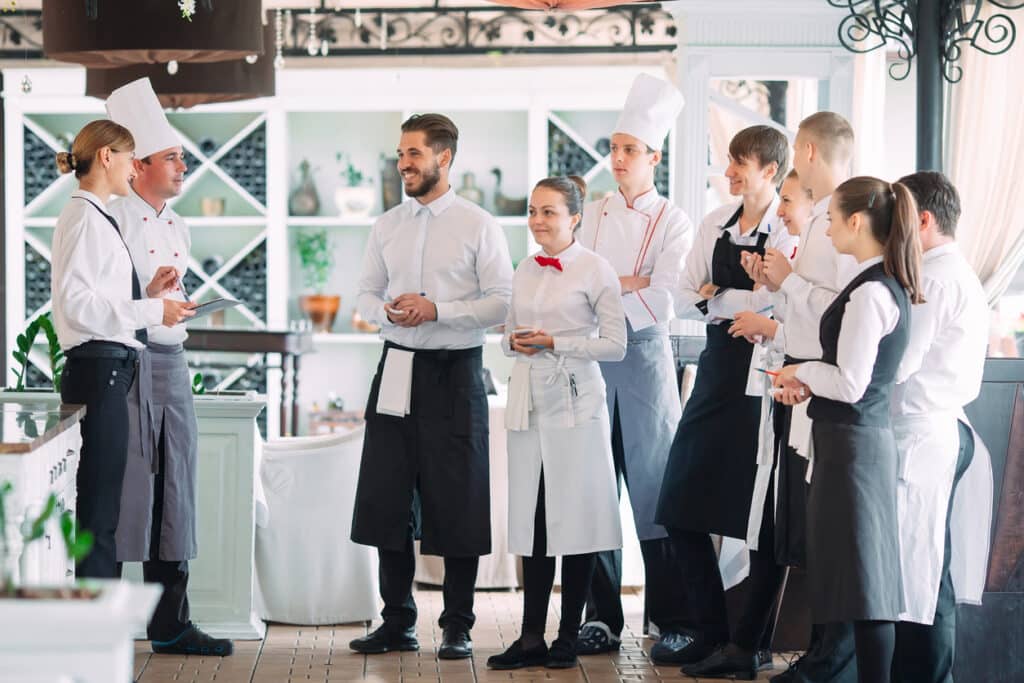 The Components of an Effective Restaurant HR Team
Several essential elements go into constructing a successful HR department. Consider the following areas of importance:
Defining all critical roles throughout the organization is essential to maintain the best restaurant staff. The following functions must be clearly outlined in the manual and by word of mouth throughout the organization.


Restaurant Owner. Everyone is clear on who the owner is. While they may not play an outlined daily role, their information should be available to management at all times in the event of an emergency or other issue.

Restaurant HR Manager. The HR manager oversees everything that happens daily in the human resources department. This includes how the human resources department employees conduct their daily activities and responsibilities.

Restaurant Manager. The restaurant manager must be accessible to employees at all times. Human resources will clearly define their role and how employees should reach them.

Team and Shift Leaders. Team and shift leaders are the link between employees and restaurant managers. They resolve any challenges resolved during a shift.
Learn More: What Makes the Perfect Restaurant Staff?
Restaurant HR Best Practices and Tips
Human resources should be mindful of the following areas of importance during daily operations:
Be sure to offer a fair pay grade and benefits that have significant value.

Don't wait around too long to hire staff. If a position must be filled, HR should satisfy this issue. This ensures the customer experience doesn't suffer and employees aren't overworked.

Invest in onboarding, training, and developing new employees to ensure you run a smooth, successful operation where rules are clearly defined.

Always maintain a positive work environment. Morale must be high to ensure engaged employees and a conducive atmosphere for customer satisfaction.

Don't downplay any conflicts at work. All incidents must be investigated and addressed.

Use HR software to save time and resources and streamline all human resource processes.
Learn More: How to Manage a Restaurant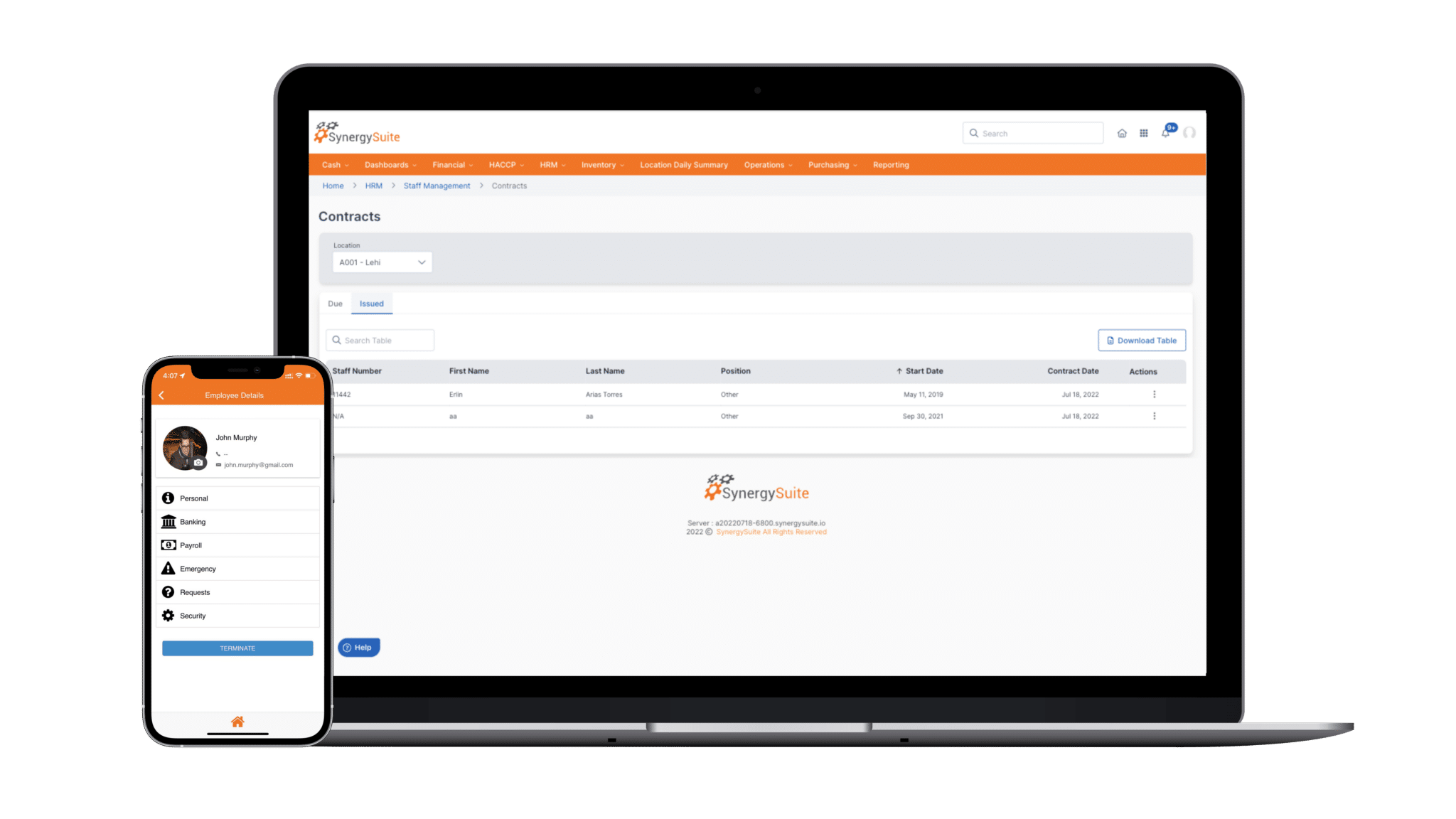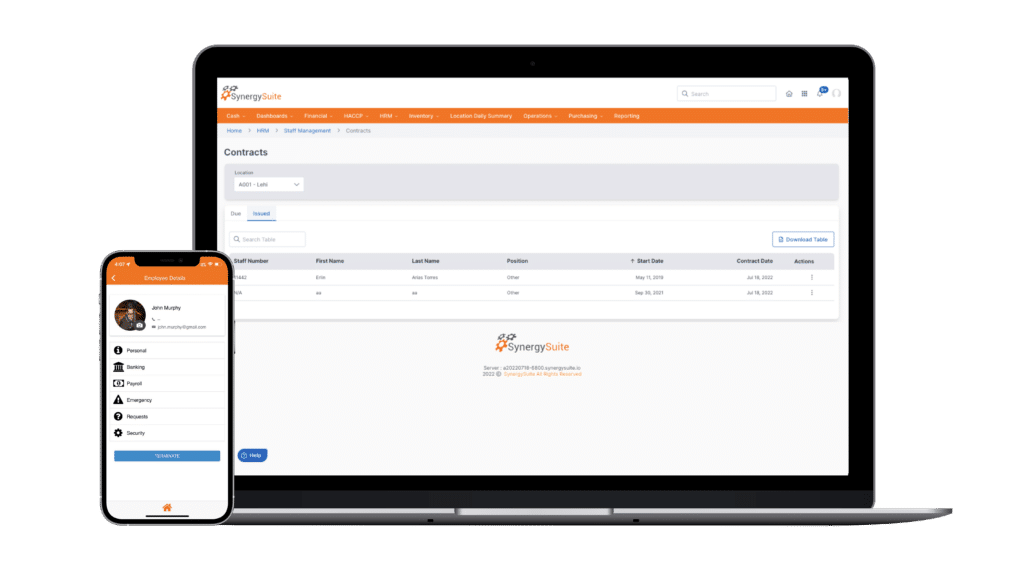 Improving HR by Utilizing Restaurant HR Software
Restaurant HR software makes every process within the human resources department operate fluidly and saves many person-hours that are better used in other areas.
Staff Hiring and Lifecycle Management
Keep track of each employee's history with the company. Dates hired, career milestones and other areas of focus are tracked effortlessly.
Standardized and Efficient Onboarding and Training
A uniform method of onboarding and training must be developed to guarantee standard practices within your organization. This gives everyone a fair shot at learning the same system and keeps your restaurant to certain standards.
Employee Record Documentation
Employee record documentation is the responsibility of most human resource departments. This includes driver's licenses, certificates, and other necessary documentation. All these records are kept and maintained by the software in one location.
Integrate Seamlessly for Payroll and Benefits Management
All payroll and benefits are stored and maintained in the system to keep track of all employee benefits. These can easily be pulled for distribution to employees or updating.
Efficient, Secure Team Communications
The software provides a portal for all employees to communicate efficiently and accurately. The communications feature can address all input and questions from employees to HR.
Employee Scheduling
Restaurant scheduling software is an absolute game-changer, particularly when managing the schedules for multiple restaurant locations. Look up past schedules to help create new programs and keep track of all logged hours.
Regulatory Compliance
All regulatory compliance certificates can be logged and accessed from one simple location. These can be printed for compliance agencies to satisfy requirements.
SynergySuite is available to handle all these jobs and more to assist any human resources department.