Your restaurant website is probably the most vital tool in your food business marketing arsenal. A well-crafted website will allow your customers to view your menus, book a reservation, find your physical location, order delivery, and contact you directly.
Several website builders are available that cater specifically to the needs of restaurants. This makes the creation process easy for even the most non-technical person. We found these website builders with user-friendly interfaces, pre-designed templates, and industry-specific features that make showcasing your culinary offerings more accessible and create a captivating online presence. So which one is the best restaurant builder for you to use?
The Best Restaurant Website Builder Tools
WordPress
WordPress is a flexible and widely used content management system (CMS) that offers a variety of themes and plugins specifically designed for restaurants. With its powerful customization options and extensive plugin library, WordPress allows you to create a highly personalized website that has all the functionality you will need. You can integrate reservation systems and online ordering platforms and even build a blog to share recipes or behind-the-scenes stories.
WordPress isn't the easiest website builder to use out of this list, but it is easily the most customizable. In addition, WordPress boasts the largest library of useful plug-ins for connecting your website to your other technology and partners. Because WordPress is so widely used, it's also much easier to find developers and support for your website than with other website builders.
Squarespace
Squarespace is the highest-rated website builder for its functionality and price points. It is a versatile website builder with visually stunning templates and a user-friendly interface. Squarespace delivers a range of templates suitable for diverse types of restaurants and allows you to showcase your menu, display high-quality images, and integrate reservation systems. It's drag-and-drop builder is also really easy to use. While the builder does have its limits in terms of how complex your design can be, it's pretty simple to create an attractive website that gets the job done.
Squarespace also offers e-commerce functionality, making it possible to sell gift cards or merchandise directly from your website. It also has useful SEO capabilities, like keyword support and mobile-friendly designs for site speed efficiency.
Wix
Wix is a popular website builder known for its drag-and-drop functionality and extensive library of templates for all types of businesses. It offers a dedicated category of restaurant templates that can be customized to match your brand. With features like easy online reservations, ordering, menu display, and integration with popular restaurant apps, Wix provides a comprehensive solution for creating a restaurant website. 
Wix is slightly more costly than Squarespace, but it is a strong contender to create a beautiful and easy-to-use website so you can focus on what matters, getting more customers in the door!
Weebly
Weebly is a beginner-friendly website builder that offers intuitive drag-and-drop functionality. It provides a collection of professionally designed restaurant templates and features such as menu displays, online reservations, and contact forms. Weebly also offers built-in SEO tools to help improve your website's visibility in search engine results.
If you're looking to create a decent restaurant website at a low cost, and without any real website experience, Weebly might be a good option for you.
Shopify
While primarily known as an e-commerce platform, Shopify offers a range of restaurant-focused website templates and features. With Shopify, you can showcase your menu, manage online orders, and set up delivery or pickup options. It provides seamless integration with various payment gateways, making it easy to accept online payments. Shopify is best known for its sales support tools, so you can easily manage your back-of-house logistics. 
Square Online
Square Online is a website builder designed for small businesses, including restaurants (and yes, it's a completely different builder than Squarespace). It offers customizable templates, menu management tools, online ordering capabilities, and integration with Square's point-of-sale system. Square Online provides a seamless experience for customers, allowing them to order food directly from your website and even schedule pickup times.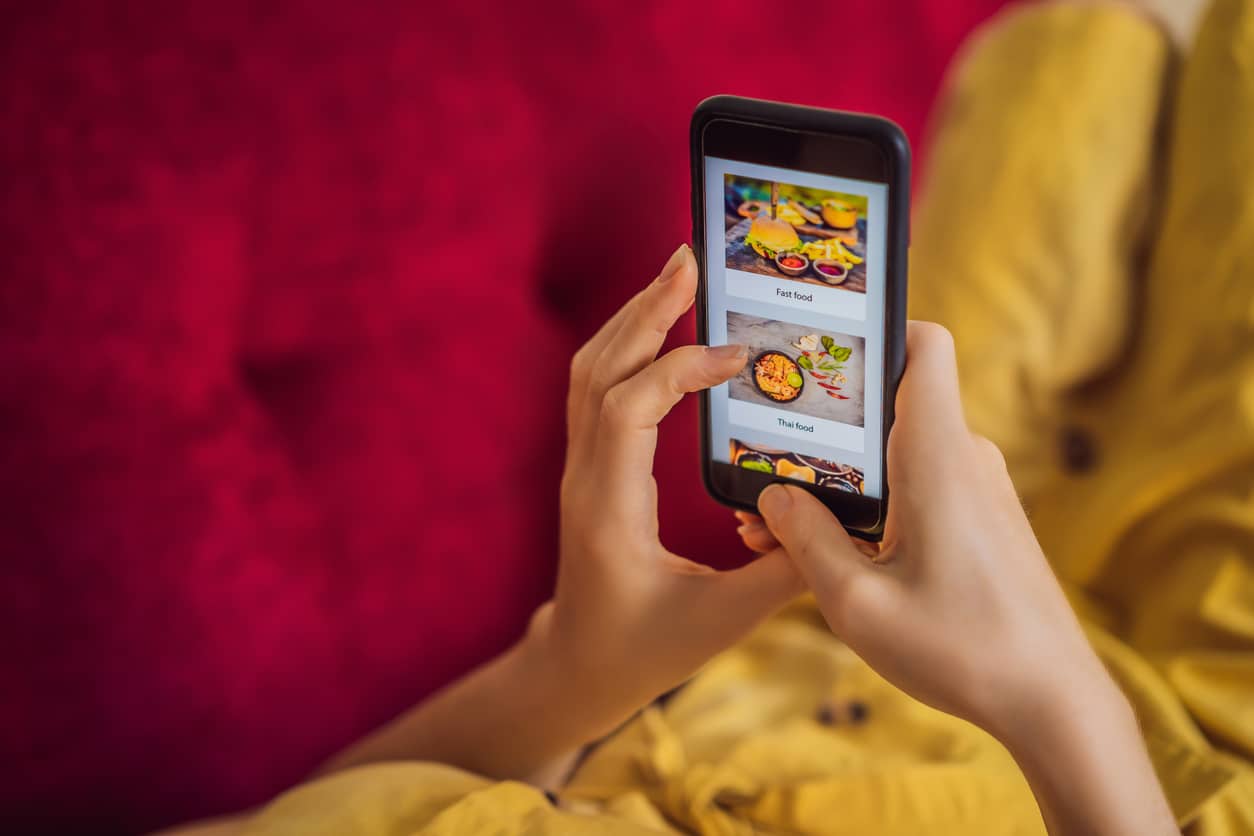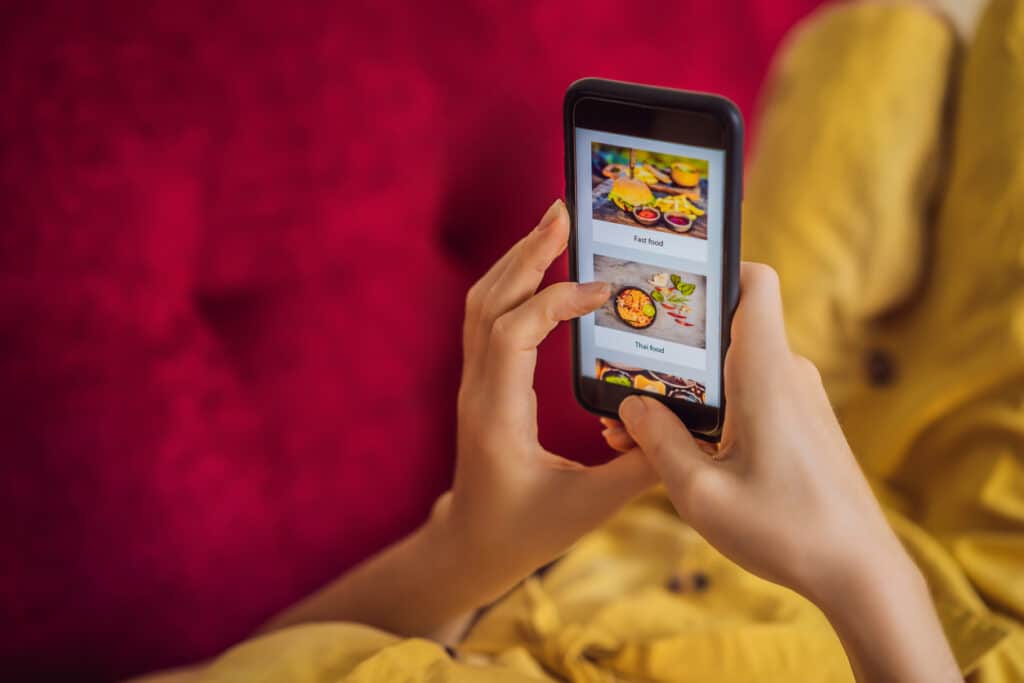 Factors to Consider When Selecting a Restaurant Website Builder
With such a solid list of website builders for your restaurant website, deciding which one is right for you can be a bit of a challenge. You should evaluate what is most important to your restaurant's needs to choose the best builder to match your situation. When evaluating these website builders, here are a few criteria to consider that might make your decision clear.
Ease of use
As a manager of the business, you need to focus on the primary needs of your restaurant and not website elements that can bog down your time. Look for a website builder with an intuitive interface and functionality that allows you to customize your website without requiring extensive technical knowledge, unless you have the funds to hire a contractor or internal employee that can manage the website for you.
Design and Templates
Ensure the website builder offers a wide range of professionally designed templates tailored explicitly to restaurants. These templates should be visually appealing and customizable to match your branding, and be able to integrate with the technology and tools you're already using.
Restaurant-Specific Features
Consider the specific features important to your restaurant, such as online reservations, ordering, menu display, integration with point-of-sale and reservation systems, or e-commerce functionality. Choose a website builder that provides these features or allows for easy integration with third-party solutions.
Mobile Responsiveness
With the increasing use of mobile devices, selecting a website builder that offers responsive templates is crucial, ensuring that your website looks great and functions correctly on smartphones and tablets.
SEO and Marketing Tools
Look for website builders that provide built-in SEO tools or integration with popular marketing platforms. These features can help improve your website's visibility in search engine rankings and facilitate marketing efforts that will bring new customers to your door on a regular basis.
By choosing the right website builder for your restaurant, you can create a visually appealing and functional website that showcases your culinary offerings, engages customers, and enhances your online presence.
Learn More About Restaurant Websites and Restaurant Technology
Restaurant Websites and Online Ordering Systems
Restaurant Point of Sale Systems
Restaurant Reservation and Table Management Systems
Restaurant Food Delivery Services