This June, SynergySuite stands in solidarity with the LGBTQ+ community, promoting love, equality, and acceptance for all.
As advocates for inclusivity and diversity, we aim to celebrate and amplify the voices and experiences of the LGBTQ+ community. SynergySuite recognizes the importance of fostering an inclusive workplace where all individuals, regardless of their sexual orientation or gender identity, feel valued, respected, and supported. SynergySuite aims to raise awareness, promote acceptance, and create a safe and inclusive environment for all employees and customers alike.
PRIDE MONTH DONATION DRIVE – AT OUR LEHI, UTAH HEADQUARTERS
Join us in our support by donating to the VOA Youth Resource Center in Utah which provides resources and emergency shelter for all youth aged 15 to 22 who are imminently at risk of, or experiencing homelessness.
The Youth Resource Center provides essential basic needs such as meals, pantry food, showers and hygiene care, laundry, life-skills groups, housing and employment case management, dental and medical care assistance, and on-site access to mental health services.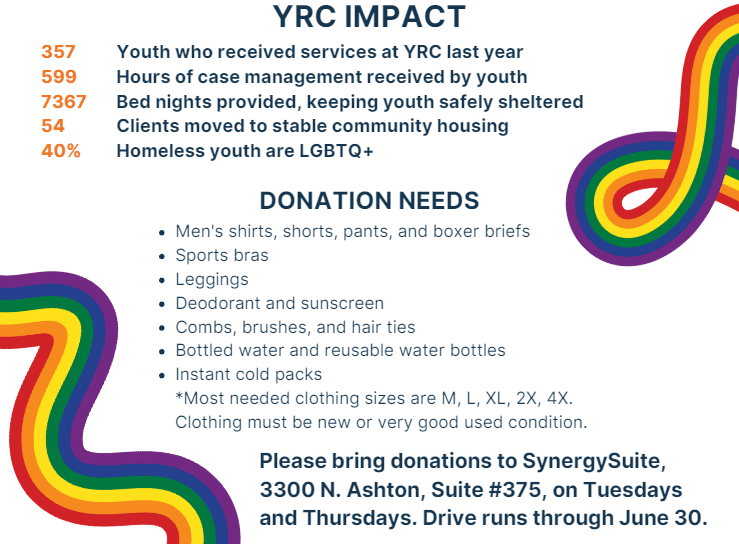 To donate to our food and resource drive in conjunction with the VOA, stop in at our offices in Lehi, at 3300 N. Ashton Blvd., #375, or use the following QR codes to make a donation from afar and learn more about volunteer needs.
Scan the codes below to find the items needed most, donate, or learn about volunteering opportunities.

Or drop in at the VOA Salt Lake City location: 888 S 400 W, Salt Lake City, UT 84101
—
SynergySuite is proud to support Pride month in our Dublin, Ireland & Lehi, Utah offices this month, as well as around the globe for our remote employees.
Our Montenegro office celebrates Pride Month in October.
Throughout the month of June, our offices will be doing internal celebrations, educational sessions, providing resources, and more!
For those local to Utah, stay tuned for an updated list of local LGBTQ businesses to support in our area.

Pride Websites to Check Out Around the Globe:

And for our local Ireland & Utah friends – here's a list of upcoming events in your area to take a look at in your areas.

UTAH PRIDE MONTH EVENTS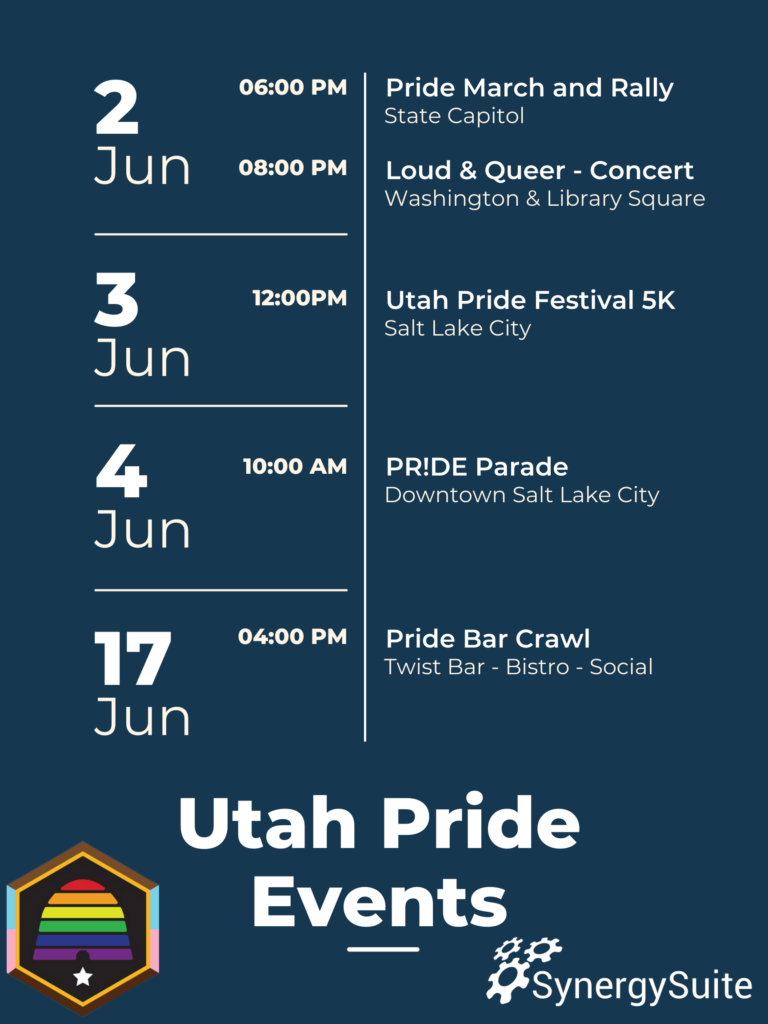 DUBLIN, IRELAND PRIDE MONTH EVENTS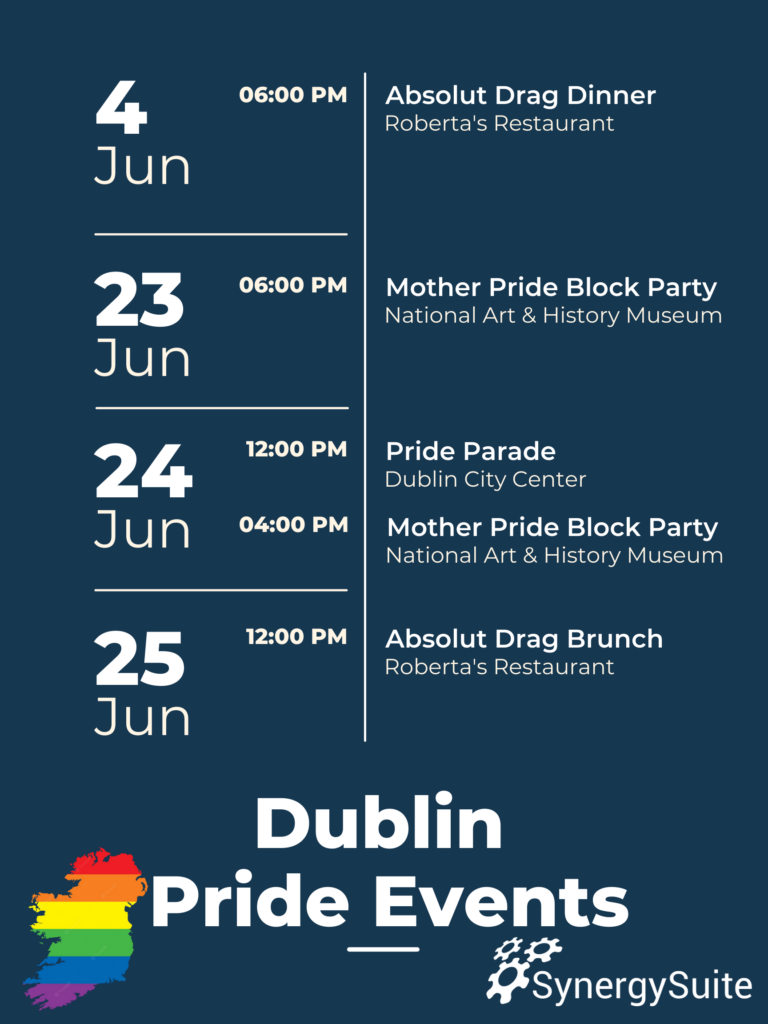 Happy Pride Month to our friends, customers, and restaurants around the globe!
Let us carry the spirit of celebration, acceptance, and love with us throughout the year. May we continue to amplify LGBTQ+ voices, support inclusive spaces, and advocate for equality in all aspects of life.

Remember, pride is not limited to a single month but should be embraced every day as we work together to build a more inclusive and compassionate world. Let us keep the rainbow shining brightly in our hearts and minds, standing together as allies and champions for the rights and well-being of all. Happy Pride!


️