What is a Ghost Kitchen?
Ghost kitchens are a relatively new concept, that has exploded in popularity and growth over the last few years. Also known as dark kitchens, or virtual kitchens, ghost kitchens enable restaurateurs to operate without owning a physical space. Fueled in part by Covid-19, as well as consumer preferences switching to prefer more to-go type meals rather than traditional dining.
Curious about the evolution of ghost kitchens? Download our free infographic here.
And the uprise in delivery services like DoorDash, and UberEats, have also transformed the industry. Many ghost kitchens sell their food exclusively on third-party delivery platforms like Grubhub and DoorDash, others opt to deliver themselves.
Delivery orders surged by 67% in March 2020, when the coronavirus pandemic started." MarketMan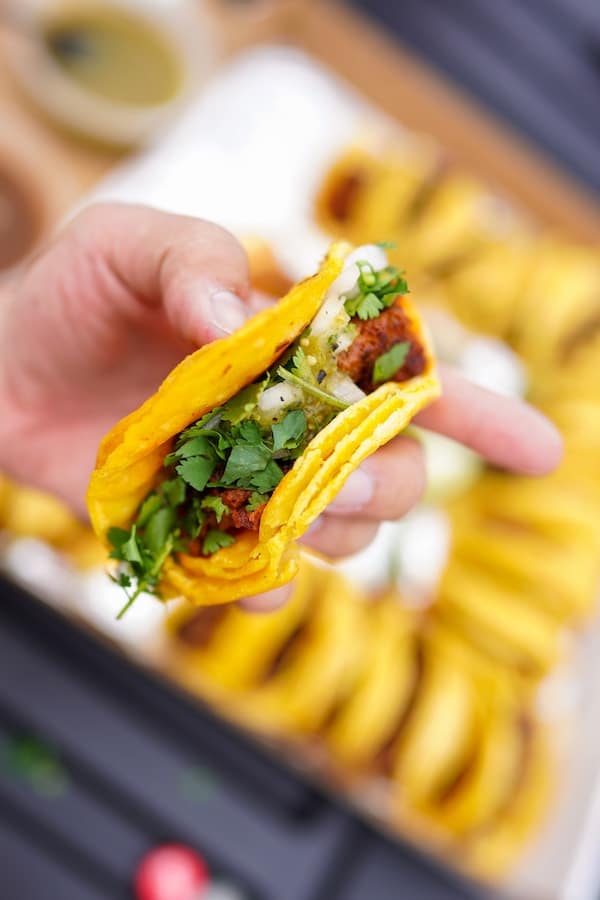 Ghost kitchens models have already built a $43 billion dollar industry, with predictions to hit $71 billion by 2027. This unique kitchen concept style is also paving the way for enterprise brands to utilize and put a creative spin on the lucrative model, which requires much less upfront financial costs.
For many restaurant brands, the idea of only having to worry about marketing, ordering, and delivering food has a high appeal. This is why many chains are offering new types of delivery or to-go options.
According to the NRA, 75% of restaurant operators agree that off-premise dining holds the highest growth opportunities.
Market surveys indicate that half of enterprise brands will launch some form of ghost, host, or cloud kitchen concept in 2021.
Types of Ghost Kitchens:
Incubator Kitchens – Typically a kitchen space attached to the dine-in kitchen but operates separately from dine-in operations. This type is commonly utilized for specialty cuisine.
Commissary Kitchens – A commercial kitchen with no physical dining, usually rented or shared between a number of restaurants.
Kitchen Pods – A kitchen outfitted in a shipping container or other smaller space. Food trucks and other types of models have been developed from kitchen pods. A commercial kitchen outfitted in a shipping container or smaller space. 


Back of House Intricacies for Ghost Kitchens
Managing operations for ghost kitchens are complex, Optimizing ghost kitchens back of house functionality can be tricky! With reduced labor capacity, ensuring productivity and the right schedule and staffing for your restaurants is critical.
One of the more popular ghost kitchen operations is commissary kitchens. Commissary kitchens need to ensure that their restaurant concepts are tied together to be able to delight customers and grow their enterprise. Each concept operates as a single business unit with different consumer markets. But, when you add in multiple concepts, managing operations is much more elaborate. Virtual kitchens, and to-go type operations askew new challenges than traditional brick and mortar stores as well. This means that ghost kitchens need to rely on technology and systems that allow them to be able to thrive.
Being able to deliver on single or multiple concepts to delight, return, and engage your customers without impacting the recipe ingredients, flavor, or customer service can make or break a restaurant brand. Utilizing the right back-of-office software can help to align inventory, labor, production, safety, and more.
Fun fact: Did you know there are over 1500 ghost kitchens in the US alone?

Marketman
Whether it's ensuring the kitchen is buying the best ingredients, at the right prices and with less staff on hand, or managing HAACP compliance, an all-encompassing restaurant management system will allow you to spend less time focusing on operations and more time focusing on areas you enjoy the most.
Choosing an enterprise back of house solution that can meet the demand for incoming orders with precision will help restaurants thrive. Being able to manage forecasting with accurate insights into your business, while streamlining operations can help your restaurants run smoother.
If you manage multiple ghost kitchen-style restaurants, we're here to help! Give us a call or schedule a demo to see if SynergySuite is the right fit for your restaurants.