We took a survey, and asked 61 regular day-to-day consumers, what factors motivate them to return to their favorite restaurant brands and why. If you own multiple franchises, manage a restaurant, or work for a restaurant enterprise, this is always the million-dollar question. How can we continue to charm and bring back our guests?
Here's what we found out:
Some of the most loved chains included McDonald's, Chipotle, Starbucks, Wendy's, and Burger King. And many chains were mentioned multiple times including Chick-Fil-A, Red Lobster, In-N-Out, and Subway. And while individual consumers reported to us varying reasons why they love and revisit their favorite restaurant chains, the tone across the board was similar.
Great food.
Unique or memorable experiences.
Location.
Customer service.
Pricing.
Decor and ambiance.
Consistency.
Take a look at some of the trending feedback we received on restaurants from our survey respondents and what they had to say below:
Customer Service and Perceived Value
"The first thing that impresses the customers is the service offered by the company. A customer spends his earnings buying the products and expects a good return in terms of happiness."
Lyle Florez – Founder of Easy People Search
Cleanliness and Hygienic
"Tim Hortons is one of the most famous restaurant chains here in Canada, also my favorite one. Their Southwest Chicken Wrap and Iced Caramel Latte get me to drive to one of their outlets at every possible opportunity. The food there is worth the money – it tastes good and the place clearly is hygienic. As a big foodie, I am always in search of good food, but nothing seems to be better than Tim Hortons for me."

Samantha Odo – Licensed Real Estate Expert – Precando
Prices, Mobility, and Coffee
Deaver Brown of Simply Media's favorite chain is Wendy's, and here's why:
"1. Senior coffee.

2. Better coffee, french fries, and hamburgers than others.

3. Pay by phone app.

4. Value menu."
Another Wendy's fan appreciates Wendy's clever marketing tactics.
Clever Marketing
"Personally, my favorite restaurant chain is Wendy's. This is because they are constantly updating their menu to provide fresh and original food for their consumers, and I also like the way they present themselves on social media platforms. Their entertaining nature is constantly being shared on sites like Twitter, which I suppose then reminds me to get some more food from them!"

Shane Paarman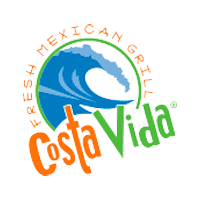 Freshness, Flavor, and Comfort
As consumers, freshness, quality, and healthy meals are becoming increasingly common factors in choosing a restaurant. Mentioned multiple times, healthy, alternative, and fresh meals are top of consumers' minds.
"Costa Vida has been my go-to favorite restaurant for years. Everything they serve is delicious. The environment is family-friendly, clean, and modern. My favorite food there is their shredded beef salad! Plus, don't fight me – but they have better sauces than their competitors."

Stephanie Saunders – Registered Nurse at Intermountain Healthcare
"My current favorite chain restaurant is Seasons 52. I keep coming back to this restaurant because of its use of fresh ingredients that don't feel weighed down by unnecessary additives or bulking ingredients. They change their menus according to the season which is a really lovely touch, and their selections of wine are definitely something to be rivaled by surrounding chain restaurants."

Anna Silver – Founder, CEO, and Creative Director of CookForFolks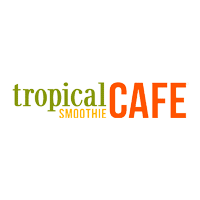 "I go to the Tropical Smoothie Cafe at least once a week. I LOVE their avacolada. It's healthy, delicious, very refreshing, and hydrating! The staff is always pleasant, and timely, and the atmosphere is very clean and has a fun vibe. As a busy Optometrist, I value the quality, service, and overall atmosphere."
Shaun Brennan – Optometrist at the Veterans Hospital in Tuscon, Arizona
Atmosphere, Good Food, and Customer Service
"My favorite restaurant chain is Nobu. It became a favorite of mine about 8 years ago and I would plan an annual trip to Malibu, CA, just to eat there. I also made sure to go to the Nobu restaurants in other cities, such as London, Monaco, and San Diego. With their combination of marvelous food, stunning locations, and outstanding customer service: I'll be a life-long fan!"
Just Better Burgers, Steaks, and Pizza
It's no surprise, that the most-received responses to our survey came back saying: it's about the food. The number one thing people want is food they enjoy. Above everything else. Here are a few people's favorite chain restaurants, and why they love the food at these restaurants.
"The restaurant chain I always go back to is Burger King. The reason why I go back is that I love the Whooper's char-grilled taste that they get right every time. Most other burger chains do not have this type of taste to their burgers but Burger King does, this sets it apart and has made it my favorite for years."

Tim Connon, Founder of ParamountQuote Insurance Advisors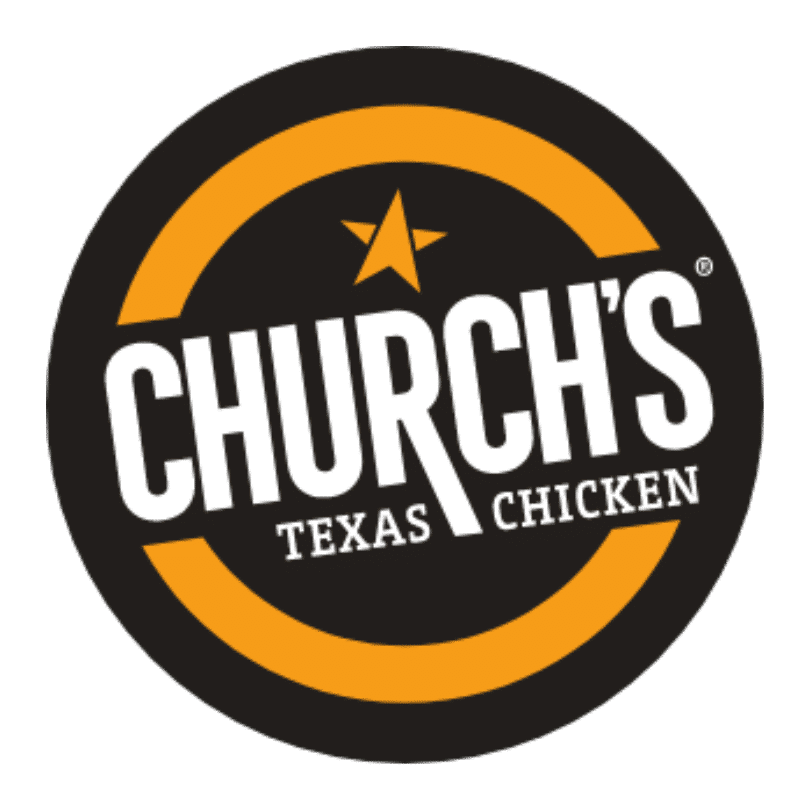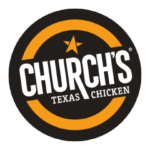 "You honestly really just can't beat Church's Chicken. The menu is simple, the food is amazing and addicting, and it's such a fun environment!
I love going out with friends and family to Church's Chicken for lunch, or a casual dinner.
And when my friends from across the country come, it's always the first place I want to take them."
Meghan Johnson – Customer Service at SaaS company
"Longhorn Steakhouse is our go-to restaurant when we want a good steak or meal. One of the reasons is that the food is always good, service is also good and its place where you don't have to dress up.

While I enjoy white tablecloth places and love dressing up and going on a date with my husband, sometimes I want a great meal, and want to relax either at lunch or early dinner. We also have our favorites.

My husband loves the Outlaw a large steak while I have either have the 12 oz ribeye or the cowboy pork chops which are grilled and flavorful. I also enjoy their salads."

Carol Gee, Author, Atlanta
"It's simple. I like their pizza. No scratch that. I LOVE their pizza and the way they mix the ingredients and the amount that they use in Pizza Hut is, for want of a better word, perfect. I've tried to emulate the way they do it in my own kitchen, and I've eaten pizza in a lot of other restaurants, but the simple truth is, no one makes pizza quite like Pizza Hut does. They bought my loyalty with their pizza, and it doesn't matter what any other restaurant does, my heart will always belong to Pizza Hut."
Christina Russo – The Kitchen Community
"Larry's Ice Cream. What a friendly atmosphere and great place to meet, besides enjoying their ice cream treat. So delicious!"

Adrienne Mazzone President – TransMedia Group
Happy Staff & Unique Decor
"What brings my husband & I back to our usual spots: 1. the food (obviously) 2. a comfortable atmosphere – not too stuffy but clean (not antiseptic/boring) & interesting (cool artwork, fun visuals, unique tables/bar area…) 3. happy staff – people who actually appear to want to be there & enjoy their jobs/co-workers 4. feeling recognized – our fav, weekly Taco Tuesday spot's staff has begun to recognize us as we hit the entryway & no longer ask if we've "been in before. Love the feeling of being appreciated."

Traci Siri – Marketing Director
Familiarity Makes Favorites
"The real reason why people have favorite restaurant chains is simply due to human nature. We know what we're going to get regardless of where the restaurant is, because the menu is the same in every establishment, and that sense of familiarity is both comforting and appealing and makes it easy to choose something to eat. And it's the main reason why I've been a loyal Burger King customer for more than two decades."
Ty Gibson – Attorney and Founder of Gibson Hill PC
"My favorite restaurant chain has to be Red Robin, and what always brings me back has to be the consistent high quality of their food, especially the burgers. I think consistency in general is what makes this chain one of my favorites. I always know what experience I'm likely to have there, and something about that is comforting."

Josh Snead, CEO of Rainwalk Pet Insurance
Cristiana Crin – Director of Designs/Founder at Perpetuum Designs states loves the predictable and comforting vibes of Potbelly & Chipotle. She states:
"A couple of places, couple of reasons.

Potbelly is one place that personally I can never be disappointed with. There is one single sandwich (the tuna) I always get, and it is predictable and amazing for fast food. In Chicagoland, all the Potbelly locations have the same comforting vibe when you walk in. They're pretty old and some quite dated, but with a rustic homey feel. As a hospitality space designer, I find that quite comforting, but it's usually just grab-and-go so I don't spend a lot of time sitting and eating in.

On the other specter, I love going to Chipotle. Food is not always the same, and I tend to stay on the light side of ingredients with them, but I love the vibe in their space. Not only that the interior design is always fresh and (mostly) clean, but their clientele is young and vibrant and the entire atmosphere seems eclectic all the time. So when we are on the field for an installation, if there's a Chipotle in the area we take the team there."
A Home Away From Home
Having a safe place to go to, that felt like a second home was mentioned in a few different ways as well. That feeling of satisfaction of going to a restaurant that is a home away from home, is something consumers desire.
"As a busy woman, I consider a great meal a part of my relaxation. In a restaurant, I can say that what attracts me the most is the good service and quality of food they are offering to their customers. The combination of the two gives so much satisfaction. This is an excellent feature of a restaurant for me especially because a peaceful meal seems to be a luxury."

April Maccario – Founder at AskApril
Consistency Matters
Consistency matters when consumers choose to dine at their favorite chains. Here are a few reasons why.
"My favorite chain is Chick-Fil-A.
"There are a few things that bring me back to Chick-Fil-A:
The food is consistently delicious, no matter what I order.
The service is always friendly and efficient.
The restaurant is always clean and comfortable.
Overall, Chick-Fil-A is a chain I can count on for good food, excellent service, and a pleasant dining experience."
Steve Morrow – paddleabout
"When you go to a chain restaurant, you know exactly what to expect. For example, I know when I want to hang out with my buddies and watch the game on a giant screen while eating buffalo wings, I can go to any Buffalo Wild Wings and have an enjoyable experience doing just that. There are minor differences between individual stores, of course, but overall the experience is the same whether you're out west or in the South. A Buffalo Wild Wings is a Buffalo Wild Wings and you know exactly what to expect at all of them."

James Green – Owner – Build A Head Big Heads
Loyalty Programs
"Restaurant owners and managers are constantly looking for ways to improve customer loyalty and retention. You may have received a card with a punch or a stamp on it. With every visit, you get closer to your freebie. Or maybe they sent you an email with a discount or BOGO (buy one, get one) offer. But what truly keeps customers coming back to their favorite restaurant?
The food. The service. The atmosphere or ambiance. The price. The location. And an association with an excellent memory."
Chad Price – CEO/Founder Life Grows Green
"I've been regularly having my Coffee at Starbucks for as long as I can remember, and I have never thought of leaving the restaurant chain. I pondered about what made me feel so, and that's when I got to know about their strategic planning of keeping up with the customers' needs and making them satisfied with the product that they have bought. The next thing that amuses the customers is letting them know about the future actions of the restaurant and being as pleasant as possible with them. This would not only create a friendly approach but also provokes them to come back again and again, regardless of the price list."
Corrigan Duffy, Food Blogger & Chef at Corrie Cooks
Easy Checkouts and Nice Faces
"Chili's offers some of the best service and bites that keep me coming back. Chili's has always been a time-treasured favorite that I have appreciated since childhood. There's a nostalgia there, but there are also special deals and friendly faces. It helps that the checkout is convenient on their tablets and that they offer games like trivia."
Brittany Mendez, CMO of Floridapanhandle.com
An Atmosphere that is Welcoming
"I believe the environment should be specified and welcoming. If music is played, it should be suitable and at a volume that does not prevent customers from conversing. Employees are taught not to engage in distracting behavior or make excessive noise. And, most importantly, you should be aware of your client's preferences. Knowing your customers has a big impact on attracting prior customers."
Corrigan Duffy – Food Blogger & Chef
Family Favorites & Comfort
"Whenever I am near a Cracker Barrel, I must grab something to eat. They serve so many comfort food classics that I love like the hashbrown casserole, fried apples, chicken & dumplings, and meatloaf. When they have limited-time menu items, there is always something new to try like their Cinnamon Roll Pie from the holidays. It was so amazing that I had to publish my own easy copycat recipe for it.
The food is a family favorite but that is only part of the delicious fun of Cracker Barrel. The old-fashioned store is always a hit with the kids to check out toys and we adults love the nostalgia of findings some candies we haven't had in years. So much to love at Cracker Barrel any time of year."
Angela – TheShortOrderCook
Family Time
"When I was growing up, every Saturday my mother and father would take us to Denny's to eat. Week in and week out, they took us and I guess it must have become ingrained in my psyche as every Saturday (unless I'm working or out of town), I still go and take my family.

I guess some things really are all about family, and as I associate Denny's with some of my fondest family memories I think I want my family to enjoy the sort of carefree meals and conversation that I did while I was growing up. And it helps that Denny's menu and the food that they serve are great and that there's something for everyone."

Michael Rose – Founding Partner at Hach & Rose
Social Causes & Charity
"McDonald's is a fast-food restaurant with many positive attributes, including its food, staff, and charitable works. Their food is my favorite, the service is excellent, and they also support charitable causes. They are committed; they are concerned about children's health, and they also have some of the best food in the world.
Their restaurants are modern and inviting, with plenty of space for youngsters to play. There are children's playrooms with various games, including board games, toboggans, slides, Nintendo Wii, and more! The fact that the brand reinforces the good and cheerful parts of life is what draws me back to my favorite restaurant. Their meals are even called Happy Meals!"
David Reid Sales Director Sales | VEM
Simplicity and Menus:
McDonald's was by far the most mentioned favorite restaurant chain, followed closely by Chipotle, and Starbucks. Another McDonald's fan likes the convenience and consistency at McDonald's. Here's why:
"My favorite restaurant chain is McDonald's and what brings me back to this old reliable chain is consistency. McDonald's may not have the best burgers or the best overall menu, but when I pull into the drive-thru I get consistency and I know exactly what I'm going to get every single time which is very important to me when making a purchase. Additionally, I also know that I am engaging in an efficient experience with great customer service that will keep my opinions of the business positive every single time!"

Michael Campbell – throwdeeppublishing.com
"My favorite restaurant chain is In-N-Out. It's a small restaurant chain and only has locations in California, Nevada, Arizona, Utah, Texas, and Oregon. This restaurant always brings me back because of the quality of its burgers and its price point. In-N-Out always delivers consistent quality and has a simple menu with just enough customizations available to suit anyone."

Chloe Choe – https://offhourhustle.com
Outdoor Seating
Outdoor seating was mentioned multiple times as well. There's something to be said about sitting outside and enjoying a delicious meal with family, friends, coworkers, or clients. And as we move into a post-pandemic era with more outdoor options – consumers are enjoying outdoor spaces.
"I love eating outside, especially with friends. I always search for new restaurants, cafes and where to find good food. Sometimes, I even travel to check out new places. However, there are still food chains that let me go back to them once in a while. Of course, I go back for their food and, at the same time, the environment of the place. I also consider the ambiance and the staff when looking for places I want to go back to."

Liam Miller – Energy Drink Land
"One of my favorite restaurants is Herringbone. I have visited the one in Waikiki, and I love it first because the food is delicious and unique. I particularly enjoyed the octopus with black-eyed peas, which was not only very flavorful but also nutritious. I also love the ambiance. It has beautiful outdoor seating and lovely decorations that make it great for a night with friends or a date. The location is great too, as you can walk around Waikiki after eating if you like."

Jinan Banna, PhD, RD – Registered Dietician
Regional Food & Novelties
"All of my favorite chains that I keep going back to have the same things in common. They are only regionally available and they offer novelty items no one else does or at least makes their food in a different way. These chains include Culver's, Sonny's BBQ, Skyline Chili, and Donatos Pizza. The fact that I can't go to any of them whenever I want and I have to be traveling to get them, makes them even more enticing!"

Eva Keller – DiscoveringHiddenGems
Personally, my favorite restaurant is a Utah-based wing restaurant, Wingers. The environment is cute and they bring you popcorn to start your meal. Their sticky fingers are to die for, and I have a lot of nostalgia from heading to Winger's after school with my friends in high school.
By the Numbers:
We had so many responses, we couldn't possibly include them all here. Many respondents mentioned more philosophically why they return to their favorite restaurant chains, and others listed their favorites and why. So what drives consumers to restaurant chains? Of the 61 consumers we polled. Here were their favorites:
Since our poll was relatively small in size, there are a lot of great brands that didn't make it onto this list. What's your favorite restaurant chain? And what reasons keep bringing you back? It's an interesting question, and worthwhile for restaurant chains to consider.
So what does all this information mean for brands and franchise owners? Customers are looking for great food, great service, and great experiences. We hope this list inspires you to take a look at ways you can keep improving your restaurants and delighting your customers.